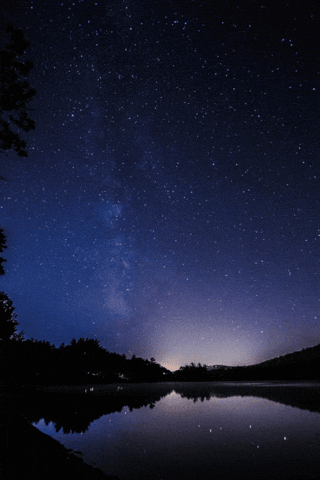 I know I'm like a week late on the posting, but this month, I'm participating in National Blog Posting Month (NaBloPoMo). I just want to get back into writing and it's hard to find time that coincides with inspiration. But I'm gonna try. Today's post is in response to The Daily Post's writing prompt: "Six of One, Half a Dozen of the Other." The prompt was to write a six word story about what the future holds and then expand it.
So, basically, for me, the future is a black hole, full of possibilities, which is a thing I've said before, and I stand by it. Not knowing what I want to do is definitely a scary thought if I think about it too hard. But, I know that when I graduate in May, I will have the opportunity to do anything I set my mind to. I don't really know what that's gonna be yet, but I do know I'm excited by that possibility.
Everyone keeps telling me to enjoy my senior year, and that's definitely the plan. Apparently, when I graduate, I have to be a grown up or something. So this year I started doing cool things I didn't even know I wanted to do. Plus, I've started working on getting all the appropriate things together so I don't have to pull my hair out come May.
I got involved with the new UMHB chapter of Student United Way on campus this semester and getting the opportunity to meet the wonderful souls I have is amazing. I've made some really wonderful friends through the organization. Plus, since it's a service based organization, we get to do some really awesome service projects (like Operation Christmas Child), and that's super fun too.
I took the Myers-Briggs test (admittedly for a class) that told me a bunch of things I already know, like that I'm introverted and that I'm loyal and I have strong core values. So, it's cool that I now have a term for my particular brand of crazy.
I'm here. I'm doing the living in the moment thing (mostly). I'm going to enjoy it while I've got it. And when the future does get here, I'll be ready. It's the start of a great story; I can tell.